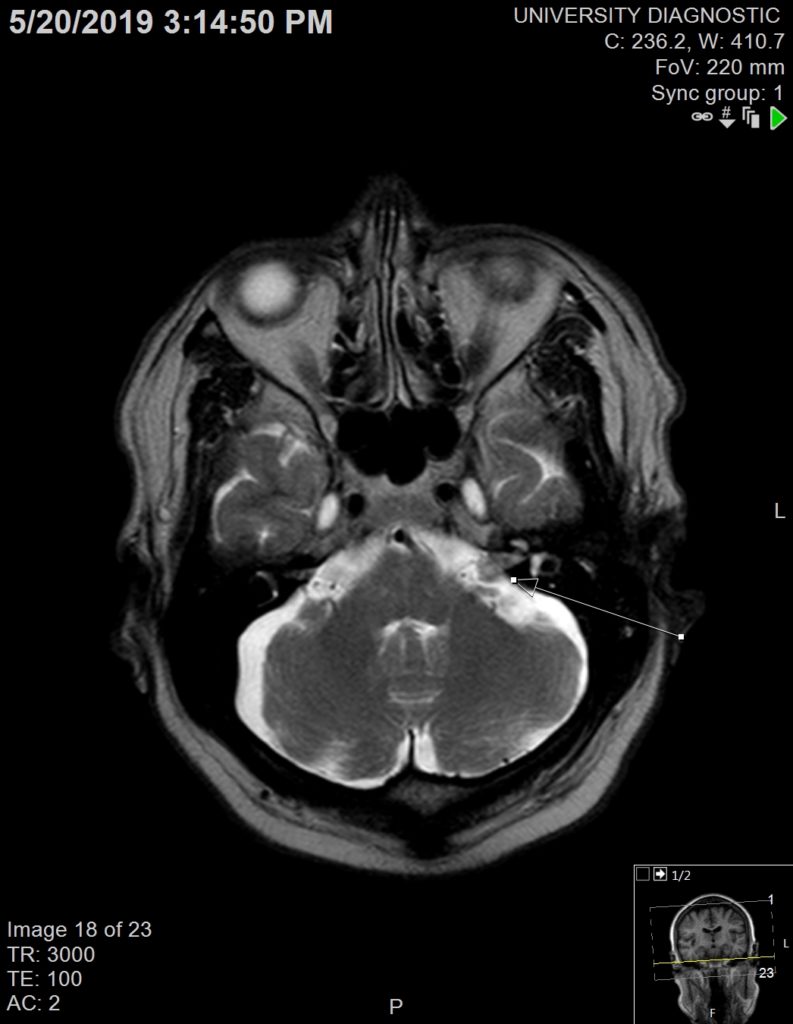 Neuroradiology is the radiology subspecialty that focuses on the diagnosis and characterization of abnormalities of the brain, spine and head and neck.
Neuroradiologists are highly trained physicians who diagnose strokes, cancer, degenerative diseases (including Alzheimer's disease), seizure disorders, cerebrovascular diseases, and trauma. They interpret Digital Radiography (X-RAY), Magnetic Resonance Imaging (MRI) and Computed Tomography (CT) scans of the brain, spine and spinal cord, face and neck. One to two additional years of a fellowship and one year of practice or additional approved training are required.
Early diagnosis allows treating physicians (neurologist, neurosurgeon, or generalist) to accurately counsel the patient and select a treatment regimen or therapy at the earliest possible time when conditions are most treatable.
UDMI commonly performs the following neuroradiology exams:
CT / MRI
Head
Sinus
Orbit
Neck
C Spine
T Spine
L Spine
Sacrum
CTA / MRA Brain
CTA / MRA Neck
MRV Head and Neck
MRI TMJ
Ultrasound
Carotid
Transcranial Doppler (TCD)
Neurointerventional Pain Management
All exams can be performed with or without contrast.
Additional Resources