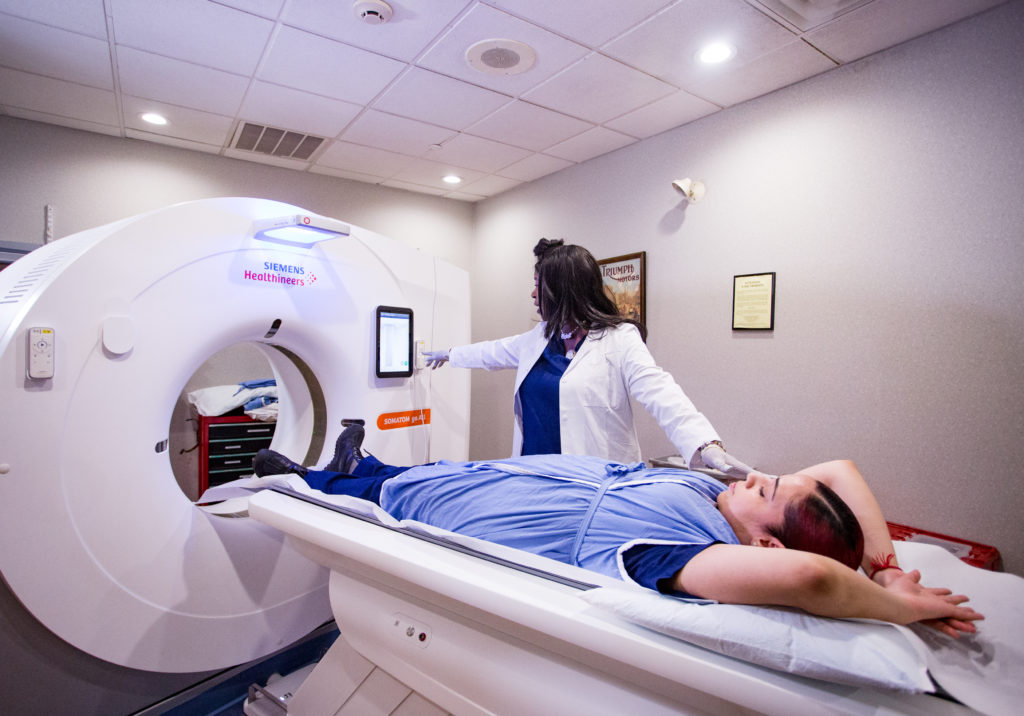 Lung cancer is the leading cause of cancer deaths in the United States. The U.S. Preventive Service Task Force (USPSTF) recommends annual screening for lung cancer with low-dose Computed Tomography (CT) in persons at high risk for lung cancer based on age and smoking history.
Medicare now covers lung cancer screening with LDCT once per year for Medicare beneficiaries who meet all of the following criteria:
They are age 55-80, and are either current smokers or have quit smoking within the last 15 years
They don't have signs or symptoms of lung cancer (asymptomatic)
They have a tobacco smoking history of at least 30 "pack years" (an average of one pack a day for 30 years)
They receive a written order from a physician or qualified non-physician practitioner that meets certain requirements
Click here to learn more about insurance coverage for lung cancer screening.  
Click here to learn about possible risks associated with lung cancer screening.
Contact us to schedule an appointment for your CT lung cancer screening.
A written referral is required.